Caragor
Mordor's Pack Predators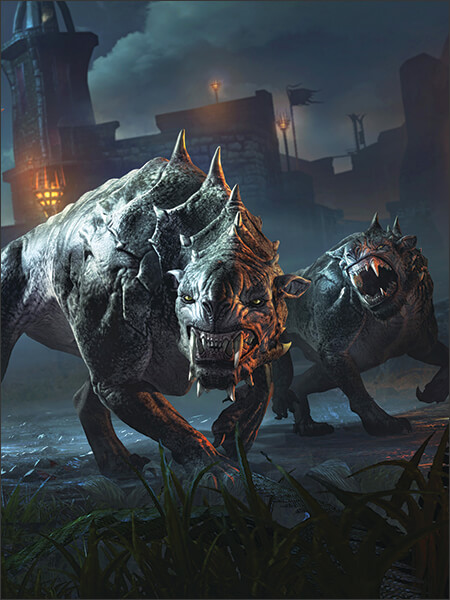 Mordor's fiercest hunters, caragors prowl in small packs, seeking everything from Orcs to graugs to consume. They prefer to pounce on their enemies, then clamp down with a bite from their massive jaws, worrying their prey like a ragdoll until dead.
Caragors are also fast runners and adept climbers, capable of scaling sheer cliffs in search of prey. Almost suicidally brave, they rarely leave combat until they or their prey are dead.
Some Orcs capture caragors and attempt to train them for war, but caragors are ill-tempered enough to make the attempt dangerous for even the bravest Uruk. Still, occasionally an Orc will succeed through luck, guile, or sheer determination.
"I saw the whites of the caragor's eyes. I smelled its breath, felt its teeth in my neck."